All businesses are interested in growth and can usually achieve it by acquiring new customers. The new customers come from leads and the leads come from visitors to your website, social media or from events. So how do you increase the number of leads to help your business grow?
In this article we discuss lead generation, what it means, as well as how you generate and qualify leads. Lastly, we'll get into some lead generation strategies and offer tips on how to create lead generation campaigns.
Let's get started!
What is a lead?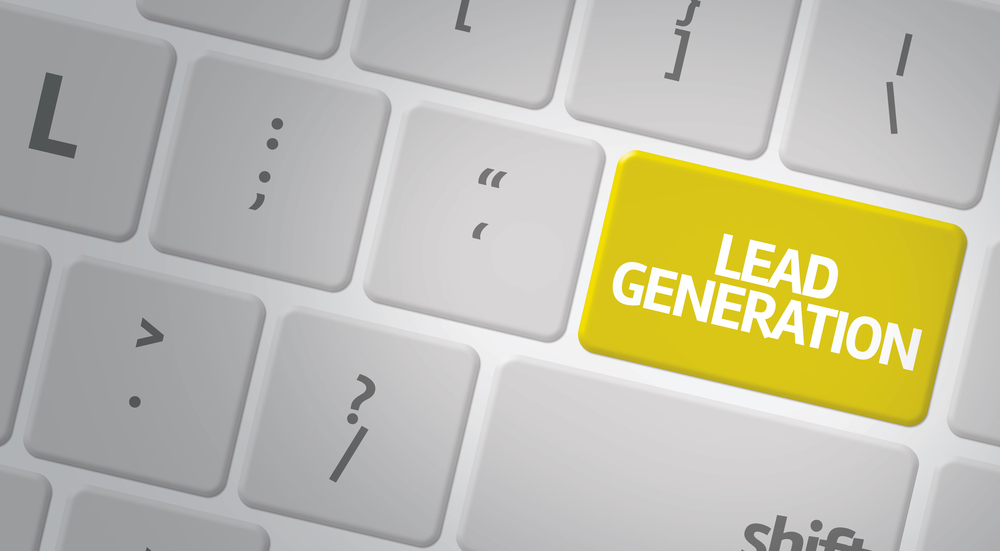 When it comes to lead generation, many companies face the same issue: they don't use the same terms. How do you generate leads if you don't have a common understanding of what a lead is?
A lead is a person who has indicated some form of interest in your company's product or service in any type of way, shape or form. They may have called you, sent you an email, commented on a social media post, visited your website, stopped by your office, or approached you at an event. A lead in marketing terms, and especially inbound marketing, has freely given his or her information and the permission to receive marketing or sales messages from you. This is also called permission marketing, which is the opposite of cold calling.
There are different kinds of leads. Think of your own behavior. Maybe you took a survey online to learn more about how to take care of your computer, or troubleshoot your car. In that instance you gave your information in exchange for some kind of information. Another example is downloading an ebook, white paper or case study that might help your business in some way. These are all examples of permission marketing.
Lead Generation
Lead generation is the process through which a visitor who is not familiar with your products or services shows interest and engages with your company. To attract these leads we use blog posts, gated content (like ebooks, case studies, guidebooks, white papers), live events and other types of online content distributed on social media or other channels. Lead generation might look very different depending on your industry, market or culture, so what applies in one place might not work in another.
We all know why lead generation is so important. If you want to grow your business you need more leads that you can convert into customers. The more leads you generate, the higher the number of potential customers. When we look at lead generation from the inbound methodology perspective, it actually falls within the second stage, the convert stage. For leads to be in the convert stage you must have already attracted them with relevant content, such as blog posts, white papers, or keywords and they have expressed interest to give their information in exchange for that relevant content.
Lead generation means converting the visitors into leads, so your sales team can actually interact with them and convert them into customers. This is where common terminology plays a role. A lead generated on your website does not automatically qualify as a sales lead for your sales team to engage with.
There are a few ways to generate leads that fit into the inbound marketing methodology. First of all, the lead might discover you through one of your marketing channels. Maybe they read one of your blog posts or discovered you on social media. The visitor then clicks on one of your calls to action, which actually encourages the visitor to perform specific actions.

Once the visitor has clicked on your call to action, they are redirected to your offer on a landing page. If they find value in what you provide on the landing page they can, in return, agree to give their personal information and engage in other forms of communication. Depending on how much value you offer them, you might ask for more data from the visitors.
If you have a 10+ page industry report you can ask for more information, but if you only offer a page or a checklist, then name and email address are enough. Once they fill in the form, those details will end up in your CRM. Congrats, you have generated a lead!
In a nutshell, a visitor clicks on a call to action, which takes them to a landing page. They then fill out a form, receive the offer and thus become a lead.
This process is the inbound way to generate leads. Another way to generate leads is by attending events where you would meet with people and ask them to fill in a form or exchange business cards. The data goes automatically or manually to your CRM. Once you put all the elements together - your website, your landing pages, call to action, your forms - then you are ready to start creating lead generation campaigns.
Now that you know the steps involved in a lead generation campaign, let's go into a few of the channels you use to get leads.
Lead Generation Strategies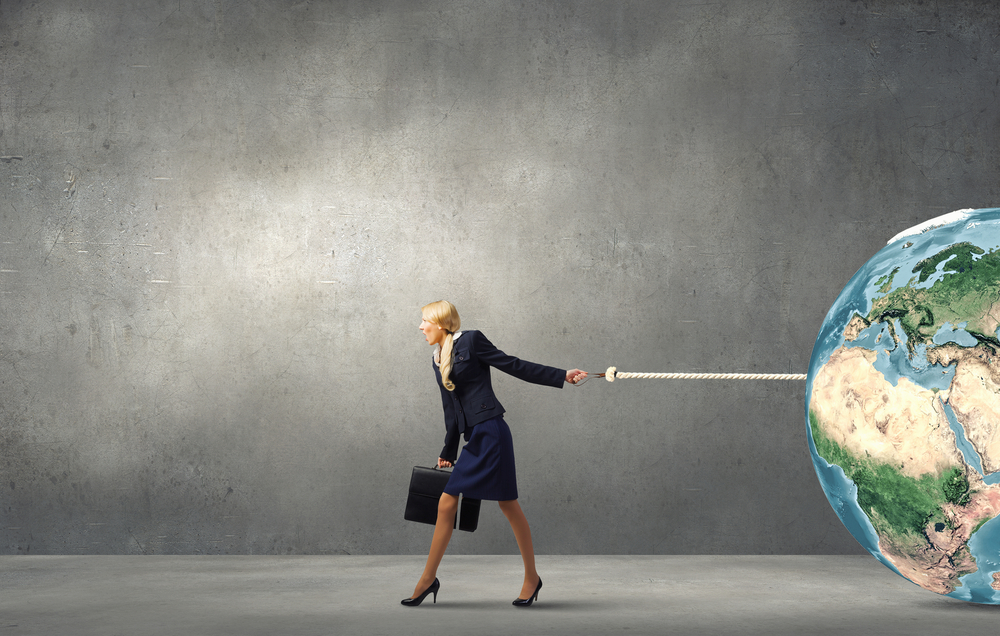 1. Content
Content guides users to the landing page. Blog posts and surveys are typical pieces of content. Make sure to include CTAs in your content. You can write a blog post that touches on specific problems or that educates but remember the key is to create valuable, interesting content. The beauty of having a blog is that you can use different tools to research keywords most relevant to your desired audience. This step will help make your calls to action highly relevant and more engaging. You should also target those who are already acquainted with your services or products and email marketing is a great way to do so.
2. Trials and Demos
Product trials and demos are two other good lead generation tactics, especially for B2B. Plenty of people would like to try a product before they buy it and if your product delivers or exceeds the promise, the higher your chances are of converting them into paying customers. Once a visitor has committed to trying out your product, they already gave you the details and consented to communication. If they don't convert into customers after the first trial period, you might be able to nurture them and convert them at a later stage.
3. Referral Marketing
Referral marketing is one of the most cost-effective ways to generate leads and typically comes from existing customers. If you have a happy and loyal customer base and a referral program, your existing customers can help you generate more leads simply by talking about you and being a part of your case studies, white papers, guides, or videos that you use to attract new leads. We usually relate to what others are doing and if a friend is recommending a specific tool or product, people are more likely to buy it.
4. Social Media
Social media platforms are also a great and simple tool to guide your followers to take a particular action. If you're big on Instagram use the stories to redirect people to your website, or simply change the link in the bio as you need. You can also use the Facebook button to encourage followers to visit your website or contact you.
Facebook has several features you can use for lead generation, from the simple button on your profile to more complex lead generation ads. You should also consider the communities available in the groups. Some of them allow businesses to engage with their audience and promote themselves. Social Media platforms like Facebook are great, especially because they are less expensive than Google ads.

Twitter is another platform. Twitter has a feature called Twitter lead gen cards that directly generate leads within a tweet without having to lead to the site. Username, email address and Twitter handle are automatically pulled in that card so all they have to do is click submit to become a lead. You can integrate Twitter lead generation cards with your Hubspot forms, but it also integrates with other tools.
One of the best targeted social media platforms for companies is LinkedIn. While advertising on LinkedIn is more expensive, it still offers a variety of features with no need for extra budget. LinkedIn groups are also a great way to advertise for free, or to simply provide valuable information to potential customers. There is also a lead generation form you can use to get data on leads. Another lead generation software is LinkedIn Sales Navigator. It helps you follow individual leads and their actions, react to their posts when they make a request or ask a question. When some of them are hiring it's typically an indicator that they are growing, and you might want to take advantage of that.
5. Pay Per Click
If you have some money to spend another good option would be the paid advertising on the search engines, like paid lead generation and pay-per-click (PPC). Google generates more than 3,5 billion searches in a day, therefore you might want to include PPC lead generation in your lead generation tactics and strategies. A good PPC campaign employs a seamless user flow, tailored budget, targeted keywords, and landing page relevance.
Depending on your business and whether you're in B2B or B2C, there are definitely certain tools that work better for certain types of businesses or markets. In some countries people spend more time on Facebook and in others more on LinkedIn or Twitter. It's important to make sure you consider this when you decide which tactics or tools you want to employ. B2B lead generation is typically a combination of factors. SEO, email marketing, social media, and especially social selling are becoming more important in B2B lead generation.
Qualifying Leads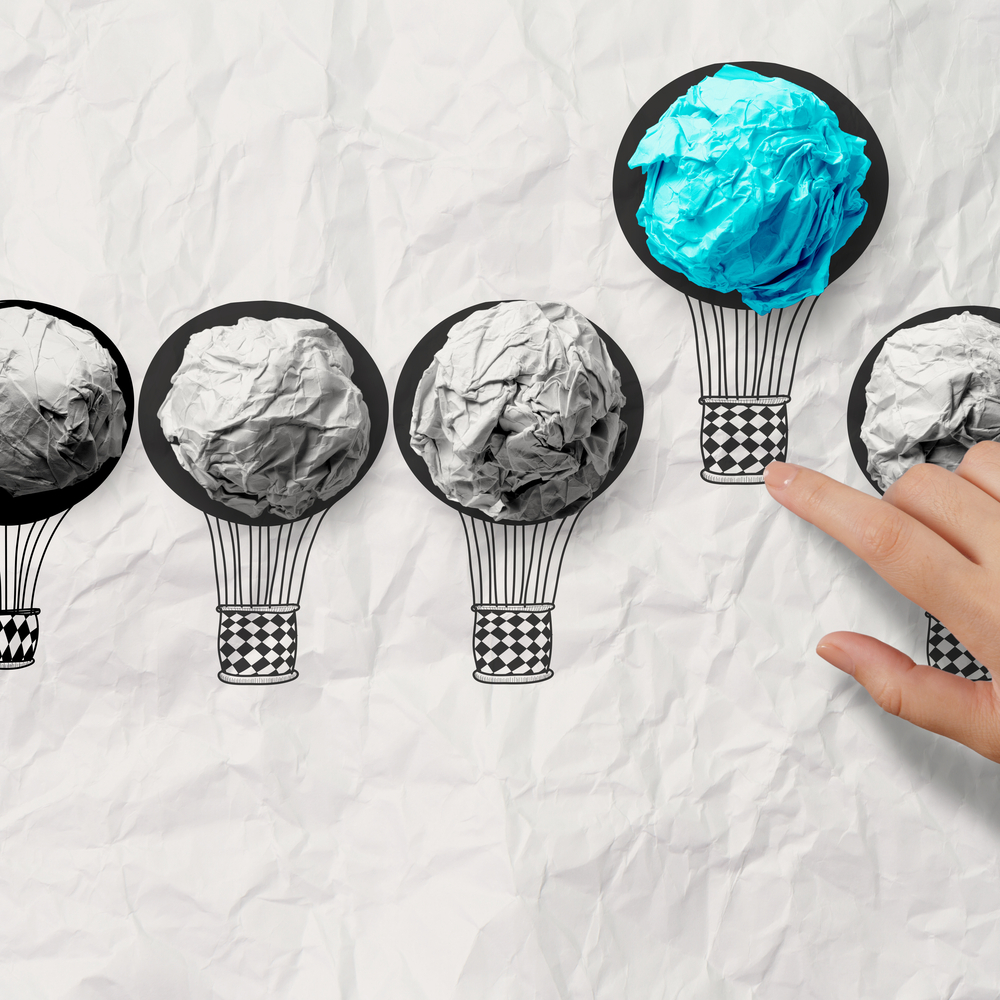 It's easier for sales teams to engage with qualified leads. This is mainly because a qualified lead has shown interest in your solution or product by providing their information in return of a white paper, ebook or case study. These leads are more advanced in the buyer's journey compared to someone who bought something once or took part in a contest.
To start qualifying leads you need a good landing page that gives something valuable in return for their information.
Tips and tricks: if you are a B2B company you can filter out personal email accounts who might not be really interested in your products or services. This way the CRM only received the good leads.
What kind of information should you ask for in the form? As mentioned above, if you provide a more detailed piece of content you should ask for a more detailed reference, like company name, job title, industry, city or country. All these details will also help you further segment your audience depending on your goals and targets.
Once you have that information, you can score your leads, which helps you qualify your leads and see where they are in the buyer's journey. Are they ready for sales or just interested in information?
Lead scoring is done by assigning a numerical value to your leads based on their actions. A lead score can be based on actions showing how engaged they have been with your brand, how many times they opened your emails, how many blogs they read, if they have seen a product demo or spoken to a sales person. Depending on this information you can score and segment them, so you know how to engage with them. The higher the score the closer they are to becoming a sales qualified lead.
In the following video by Hubspot, you will see more about what lead scoring is and why it's important to have it.
Once you start generating leads and iterate your processes to be as effective as possible, you will have a good understanding of your cost per lead. Then you can benchmark with other companies in the industry. You will also be able to understand your customer acquisition cost.
You should consider a CRM like Hubspot, which allows you to control the entire lead generation process. You will be able to generate leads, as well as manage, engage and nurture them without ever leaving the tool.
Tips for successful lead generation campaigns
First of all, make sure you have the capability and capacity to manage those leads. It's important to analyse your efforts by having the right analytics and KPIs in place. Make sure that marketing and sales are on the same page and understand what is happening, when it is happening, who is doing what and who has to follow up.
Starting with the right lead generation tools is crucial. You need to have a system in place to generate, gather, and nurture leads and to understand the behaviour of those leads once they have been converted. It's important to understand what they do before and after they fill in the form, so you can better understand how to improve the process. The more you know about the behaviour of the visitors on your website, the more you know how to engage with them.

Heatmaps are great to show user behavior by allowing you to see where visitors have clicked on the page, how far they scrolled down or where they spend most of their time. Hotjar is one of these tools that helps you understand what the users find relevant and which areas need improvement.
Consider integrating the Facebook pixel and the LinkedIn conversion tracking tool. All your campaigns will have a flow that is easy to follow and makes sense.
Consistency is key, so make sure your message and tone of voice are similar across all channels. Create CTAs that match your offer and landing pages that promise what you can deliver.

Make sure marketing and sales teams are on the same page and that they are always in close communication.

The marketing team should be in close communication with sales when it comes to how they guide leads in the funnel, because in many cases the feedback coming from sales is quite valuable to the marketing team in understanding why a lead didn't buy. The questions leads are asking the sales team can be addressed by creating content drafted by the marketing team.

Don't forget social media; use it strategically. You can add social media icons on all your landing pages or the 'thank you' page after conversion, where people can actually share it if they found it valuable.
Last but not least, don't stress about being successful from your first try. This is a process that allows you to learn and grow. Experiment, do A/B tests, try different designs, messages, channels, etc. More importantly, always think of your end goal in everything you do.
If you are new to lead generation or if you want to generate more leads, you can book a call with us and we can help you with your lead generation or help you review your existing process and find ways for you to grow.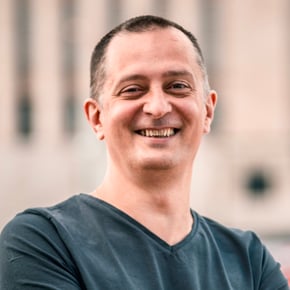 Constantin Buda
As the Growth Strategist and CEO of Vidalico Digital he works with B2B and B2C companies, helping them translate complex, high-tech information into marketing stories that drive sales.