Product marketing is a complex area and it takes a lot to get right especially for start-ups and SME's. In many cases, due to limited time and resources, start-ups don't give product marketing the attention it deserves.
Therefore we decided to create a short video series to cover the basics of product marketing and for this, we invited our friend, Lucas Weber to share his knowledge on the topic. Lucas is the author of The Product Marketing Manager: Responsibilities and Best Practices in a Technology Company.
In this video series, we will cover product launches, sales enablement, positioning, and messaging.
---
PRODUCT LAUNCHES
In this video we take a look at how to prioritize different types of product launches and their deliverables as well as how to build release steps and training programs for each type of launch.
---
SALES ENABLEMENT - PART 1
The first of our two-part focus on Sales Enablement, this video introduces the use of Learning Management Systems but also addresses the importance of both microlearning and empathy when considering your target audience.
---
SALES ENABLEMENT - PART 2
The second of our two-part focus on Sales Enablement, this video highlights the usefulness of Product Battlecards, Product Playbooks, Flowcharts, and Document Management Systems.
---
POSITIONING
Ideally, everyone in your company should have the same product-focused elevator pitch. In this video, we identify the key steps to creating the positioning for a product or product line.
---
MESSAGING
You can have the best product in the world but without compelling messaging, no one will know or care about it. In this video, we take a look at Persuasive versus Descriptive and multilayered messaging.
---
Complementary (Aks us anything) call
We are offering a complimentary one hour call to discuss the goals and challenges you might have around product marketing, inbound marketing and/or sales and marketing alignment, providing you with actionable advice tailored to your business and industry.

---
THE PRODUCT MARKETING MANAGER:RESPONSIBILITIES AND BEST PRACTICES IN A TECHNOLOGY COMPANY
The Product Marketing Manager plays a crucial role in defining the positioning, messaging, and unique selling proposition of a product or product line. This involves taking detailed and technical product information and distilling it into key marketing and sales messages as well as working among several teams in an organization to plan and execute product releases and launches.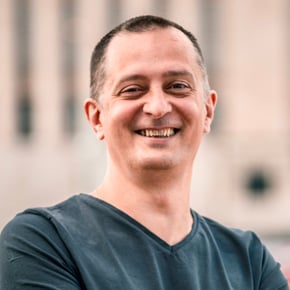 Constantin Buda
As the Growth Strategist and CEO of Vidalico Digital he works with B2B and B2C companies, helping them translate complex, high-tech information into marketing stories that drive sales.