No matter the industry you work in, there are probably a few notable events you consider a "must." Everyone is there and you can't miss it! Then there are the more general events you also need to attend simply because of the buzz or the event's branding. You should probably also have a stand there, perhaps display your information in the event catalogue.
Do you ever question why you go to these events? hat are you gaining from it? How do you choose which events to attend or where to spend your money? How do you make sure the entire investment (i.e. time, money, resources and people) is worth it?
Events are a growing part of most industries and play an important role in networking, and connecting with investors, clients, customers, and partners. Events increasingly feel like a must-have part of every company's strategy, and events and conferences can be incredibly impactful and useful for many reasons. The issue is many don't take full advantage of the events or know which events are worth the money, time, and planning, and which are not. Paying for the booth, bringing your roll-up, and manning your stand for two, three, or four days is rarely going to bring you business or increase your brand awareness. Events are not just about showing up, wearing a nice shirt, and having a thousand colorful flyers.
How do you approach this complicated matter and ensure these events bring the results and output you hoped for? Backing up even further: what are you even hoping participating in events like these will bring you?
Let's start at the beginning.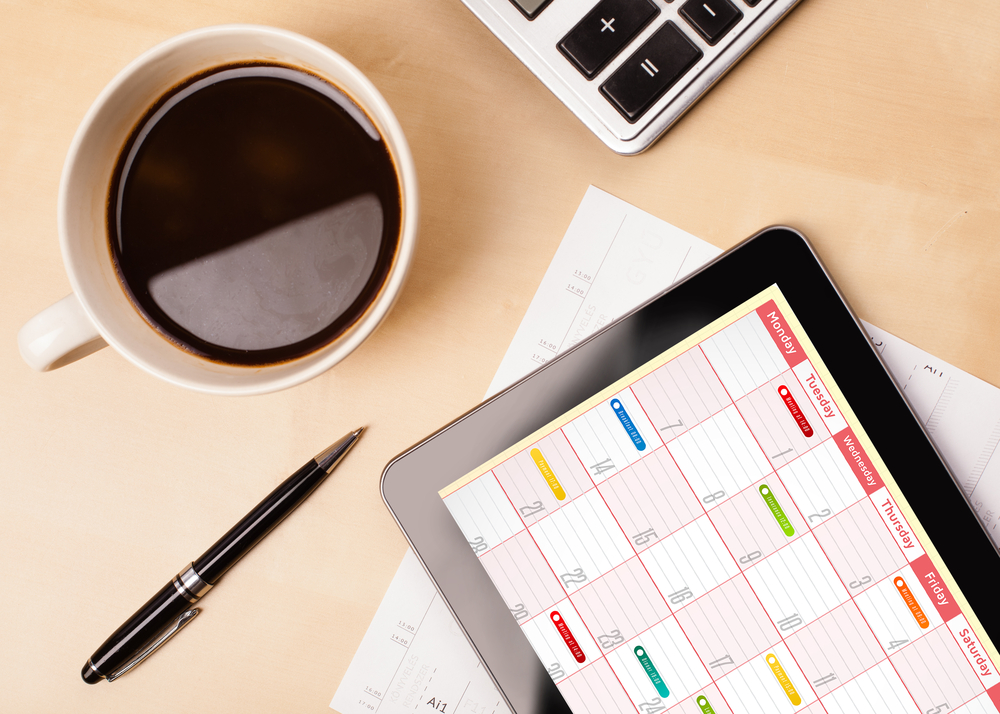 First Stage | Before the event
A lot happens before you even make it to the congress center or event space. The strategic planning often starts several months in advance, maybe even a year. The key is to plan well and plan ahead.
1. Identify current needs
As a company, you always have goals, plans and competing focuses. Naturally you are not trying to do everything at the same time, so of course you won't be able to attend every single event, advertise on every platform and so on. You need to think of events and marketing in the same way.
Where is your company currently?
What are you working on?
What are you trying to achieve?
Are you launching a new product?
Are you building partnerships?
Are you generating new leads?
Are you looking for funding?
Are you just trying to get the word out there and build your brand awareness?
These questions are crucial to understand what events and what actions your company would benefit from based on your current state. You need to fit whatever events or conferences you are considering into the bigger plan and framework of your strategy and plan for the company. This is crucial to make the most of the event.
Understand the current state of affairs and how attending a particular event fits into your current needs and what you are trying to accomplish. You need laser focus here to make sure you don't get distracted but instead remain clear on why you are at the event so people visiting your stand get your message.
2. Look at the budget
Money is a major factor in deciding which events you participate in and if you are able to afford the expenses incurred. This obviously varies from company to company and depends on the size of the organization. Understanding your budget and how to spend that money is still crucial. If you don't have much money you need to prioritise. If you are not sure how an event will serve you or if it in general would be a good investment, don't spend the money. Alternatively, you can choose to just send one or two people as attendees and let them test it out, instead of going straight to the full stand and making a massive investment.
This is especially relevant if you start planning only a few months before the actual event. Often times the stands that are left are not the best in terms of traffic flow. With that in mind, the massive investment might not pay off, since the placement is not great. Perhaps you can't get the materials completed in time or you may not have the right people to send. Maybe you didn't get the chance to communicate your presence at the conference properly on your website and social media channels or get the meetings with the right people.
Events are expensive. Stands are expensive. Materials are expensive, and the cost of sending people to a show can be high. If you don't know why you should be there or see what you can gain from it, don't go. Don't fall for the pressure of having to be everywhere; it is not always worth it, especially if you don't have the time and resources to make the most of attending.
3. Do the planning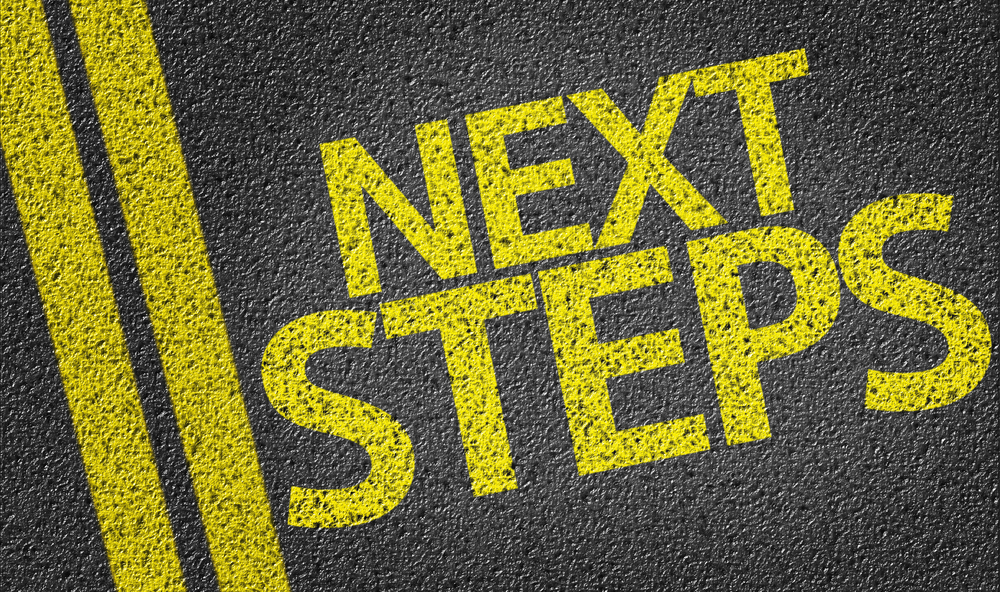 Much like any other aspect of your business, planning is key; how to utilize and make the most of events is no different. As you have probably already realized from the above points, participating in an event is a lot of work and can be quite an investment.
Figuring out your ideal outcome of the event is crucial. Finding out the reason why you need to attend will also make the next set of questions and planning a lot easier. Set targets and create a goal for why you are there. When planning your goals it is obviously crucial to understand the different kinds of events and what kind of event will be most valuable, for instance smaller or bigger, industry-specific or more general, geographic location of the audience/attendees, and so forth.
Discover what kind of people are going to be at the event. Go through the attendee list and see what companies, investors, or attendees you need to talk to. This is obviously a lot easier if you know why you are there and what you are trying to achieve.

When you know your goal and who will be at the event, make sure you reach out to people. If current customers, clients, or partners are there, make sure to connect or invite them to drop by your stand. If you have a bunch of leads or potential clients in your CRM, reach out to them and invite them! Book meetings or contact the people you identified during your research. Often larger events will have some sort of meeting app to help you reach out and connect with people.
When you have a stand at an event or conference you should send at least two people. If you only have one person they are tied to the stand and can't move around much or attend meetings. If that one person is busy talking to a potential customer, everyone else coming to the stand might just move past without receiving any attention.
Furthermore, it is important to consider whom you are sending. This again relates to your goal or what you want to accomplish. Are you trying to create brand awareness? Marketing or communication employees might be the best choice. Is it about launching a product or testing something? You will definitely need tech or product people. Is it about acquiring new customers and clients? Salespeople are key. Do you want to improve your employer branding? HR might be the best option. Make sure you have people at the stand who can answer questions about your product and your company, especially if you are a smaller, more unknown company or you are really trying to build your client base and leads. You want to come across as competent and knowledgeable so don't just send the most charismatic person, but also a person who really knows what you are all about.
Promote that you are going
This element is key in terms of using events and attending events as part of your marketing strategy. Depending on the event there is often a large machine of marketing and promotion going on.If you plan well you can utilize the momentum of this buzz. Make sure you start the promotion early. You can do this by having an events page on your website, sharing news on social media and highlighting content from the event. You can also write content about why you are going and why others should go. This will allow you to try to create even more buzz about the event. Who knows, the event team might share your content and you might get a lot of awareness and attention that way.
Second Stage | During the event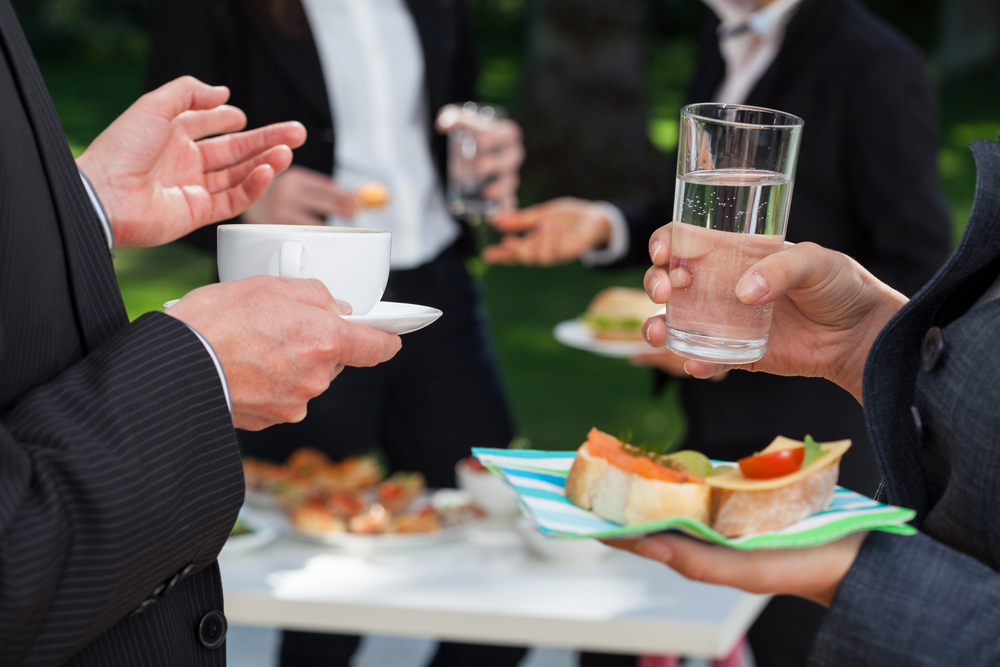 Great! You did your planning. You decided why you need to go, what you are aiming to get out of the event and you booked your stand well in advance, designed some nice flyers and made sure to send the best people. Now what?
Simply physically being present at an event or at your stand is not going to achieve much. Sure, you might get some brand awareness and some random passers-by but you need to be smart with your human resources and the time you spend at this event.
1. At the stand
Make sure the stand looks nice and appealing. Make it easy to approach you. Consider how the furniture, roll-up banner, and other materials are placed. If possible, have something eye-catching, either in your flyers, roll-up, or other materials, like free products, coffee, a competition, or something else that draws people in. You don't want to look like another boring stand; consider how you can stand out.
2. The people
If you followed our suggestion, you will have at least two people at the stand. This is important for several reasons and ties back into the role of planning to ensure you make the most of an event experience. As mentioned above, having at least two people at the stand or the event gives you the freedom to move around and not just remain tied to the stand. Being at an event, if it is the right one, with many relevant attendees and potential customers, is a great opportunity for so much more than just staying at your stand waiting for people to come talk to you.
Attending an event is a great opportunity to see how your competitors are presenting themselves, how they organised their stand, how they are using the space, hear their pitch, browse their materials, see what they are offering, if they are doing any competitions or gimmicks, and so forth. Generally speaking, it gives you the opportunity to see what you are competing against. This is a perfect opportunity to observe, engage and learn from those you are trying to beat.
Another aspect is engaging with potential customers and clients. Of course, this is often seen as the main element of being at any event as a company, but don't just wait for people to walk by your stand. You can also spend time approaching people at their stands. You don't need to pitch your product right away or at all. You can use this opportunity to learn about the needs and pains of your potential customers and how your product is addressing these elements or not. This is also a great exercise in seeing what are really the unique selling points your clients might get excited about when it comes to your product and how to present and market it.
When you are at the stand, there are many different ways to ensure you are making the most of your time. Be ready to talk and engage with curious people and don't get lost in just talking to your colleagues. You would be surprised how often people can stop, look interested and then just pass on by because someone is too busy sharing a funny story. It is important to make sure the people at the stand know what they are talking about. They need to have all the basic information and be able to address the most common questions. Make sure the pitch is on point and there are several pitches or speeches prepared depending on the person they engage with. Not everyone is a potential customer but they might still be able to provide valuable information and input, but obviously not if you are just throwing the "customer" pitch at them. Being able to differentiate and understand the value or potential in the different kinds of audiences you might encounter is key.

Think about how to get people to your stand. Maybe one of the people you sent is pretty extroverted or outgoing and can be in front of the stand to try and draw people in. This is also a great way to figure out if these people are at all relevant to talk to. Not everyone will be relevant or bring you to value, but that doesn't mean you shouldn't be polite and treat them well. You also don't have to spend 30 minutes pitching, convincing, and selling. That will obviously be a waste of your and their time, so make sure you have a few good questions prepared to get a feel of the person and whether or not they might need a product like yours.
There needs to be a common understanding of the ideal customer. This is something that should be made clear and be prepared for in the planning phase. Make sure everyone going knows and understands what that person looks like and make sure there are a couple of key questions that can be asked right at the beginning of interaction to help indicate whether this person might fit into this ideal customer profile.
Another element to remember while you are at the stand, and in general, while you are attending the event, is gathering leads and making sure you get the contact information and save it somewhere. If possible, it is even better if there is a way of ranking leads or defining what the conversation was about and whether it is a potential partner, customer, investor or advisor. The follow-up will obviously be very different depending on the content of the conversation, and it is much nicer to be able to do a personalized and relevant follow-up, instead of a generic one that sounds as if the person writing has no idea why they are contacting this person.
Of course, you also want people to be able to network with others. At many conferences, there are meeting areas or tables where you can book slots in advance and meet with relevant attendees. This is obviously going to take you away from the stand, which means either you will have an empty stand or you have someone to cover while you are away. Informal networking or speed-dating opportunities are also great and can be an ice-breaker for further engagement or conversation with relevant people.
3. Marketing & social media coverage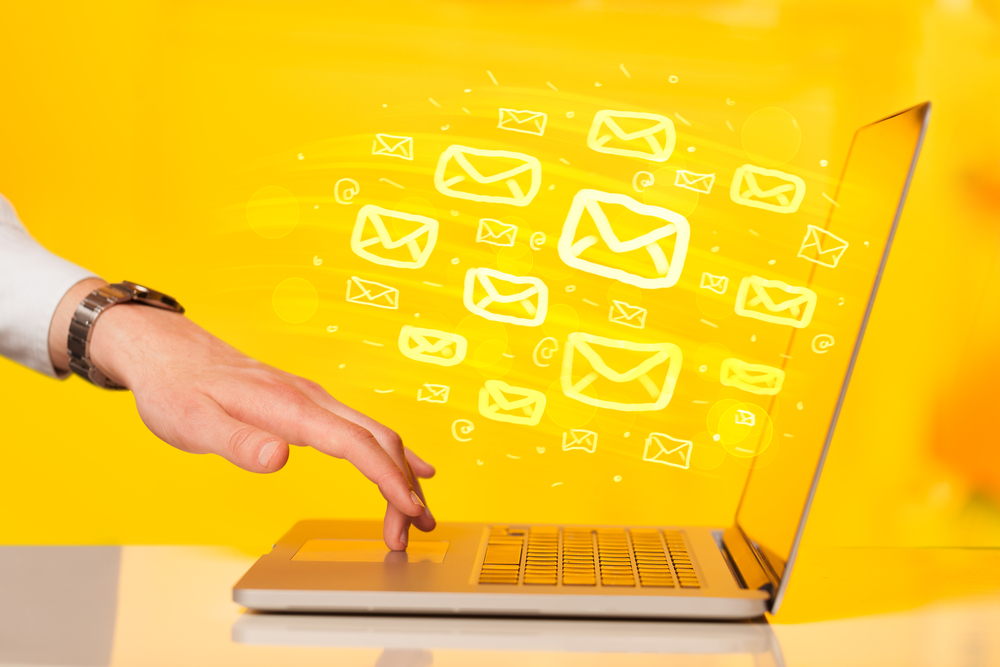 Use manpower to post and share content on social media. Share exciting and relevant quotes from workshops or speeches, share the delicious food you are eating, share photos and videos from your stand and the people you are talking to and make sure your content is relevant and exciting. It is obviously also important to use all relevant hashtags and to tag relevant people for the specific posts; these are various ways to bring attention to your company and potentially have your content shared and seen by the organizers.
You can also use social media channels to promote your stand; others might see it, in case they didn't know you were there. Promote your offers or meetings on social media and be ready to comment, share and engage with other people's content and the content of the event.
Going live or creating videos are really great tools for visibility and can also add a personal touch. Do wrap-ups after each day or do one when wrapping up the event, thanking everyone and sharing a bit of your experience. It is great to do this from your stand or the conference center; make it informal and fun!
Third Stage | After the event
Congrats! You did your planning, you prepared your people and you came home with a bunch of leads and plenty of new contacts. What now?
1. Follow up
It should not be a surprise that following up with leads and new contacts from the event is one of the key things to do right after the event. As mentioned above, it is key to make sure you know who the leads are and ideally to have an idea of what was discussed with them, so you can make a personalised and relevant follow-up.
Did they want to learn more about the product or set up a demo session? That information is obviously important to know when writing the email. Did they just want you to send more details?, This is also good to know to make sure you send a relevant follow up. Try and stay away from generic, general follow-ups; it can come across as if the person writing doesn't even know who they are writing to or make the person who is being contacted doubt whether they ever had a conversation with anyone from the company. Make it relevant, succinct and with a clear call to action. End with a question and make sure to follow up after the first email. The sooner you send something after the event the better; this is something that should happen right after the event. It is also important to rank the leads and contacts so the most promising or relevant ones have priority over more uncertain ones, those people who might just want to read a bit more and who may be far from ready to buy or invest.
2. Utilise the momentum
This is related to using the momentum before the event to boost your marketing and your visibility online, but it is equally important and relevant after the event. Do you have any good content creators from the people who were at the event? Make them write blog posts or social media posts about their learnings or what they gained from the event, why other companies should attend and why it was relevant for your company.
If you do this relatively soon after the event, there is a good chance this content might be featured or shared or that a lot of people from the event will find it. If you say smart or relevant things others might be impressed or will follow what else you do or check out your company. This is definitely a great opportunity for you and your company to ride on the wave of the buzz from a big event and to reach audiences you might not normally reach.
From a marketing perspective, there are many ways to utilize the buzz and make sure you ride the wave with the attention the event is gathering. Plan to utilize this attention and make sure you add it to your content plan. Write blogs and content around the topics of the event or do posts like this one on how to go to events. Share what you learned at the event and make it relevant and useful to others!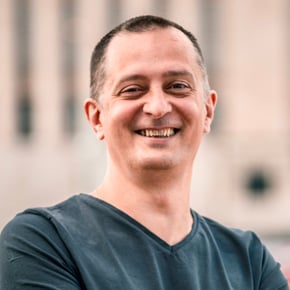 Constantin Buda
As the Growth Strategist and CEO of Vidalico Digital he works with B2B and B2C companies, helping them translate complex, high-tech information into marketing stories that drive sales.