When I first saw the email about the chance to be part of the Pipeline Generation Bootcamp, I thought 'why not'? The experience could be relevant. While I wanted to improve my sales knowledge and skills, I had no idea what I signed up for. I expected it to be another standard sales training, potentially similar to the inbound sales courses Hubspot offers partners, but the session turned out to be something totally different.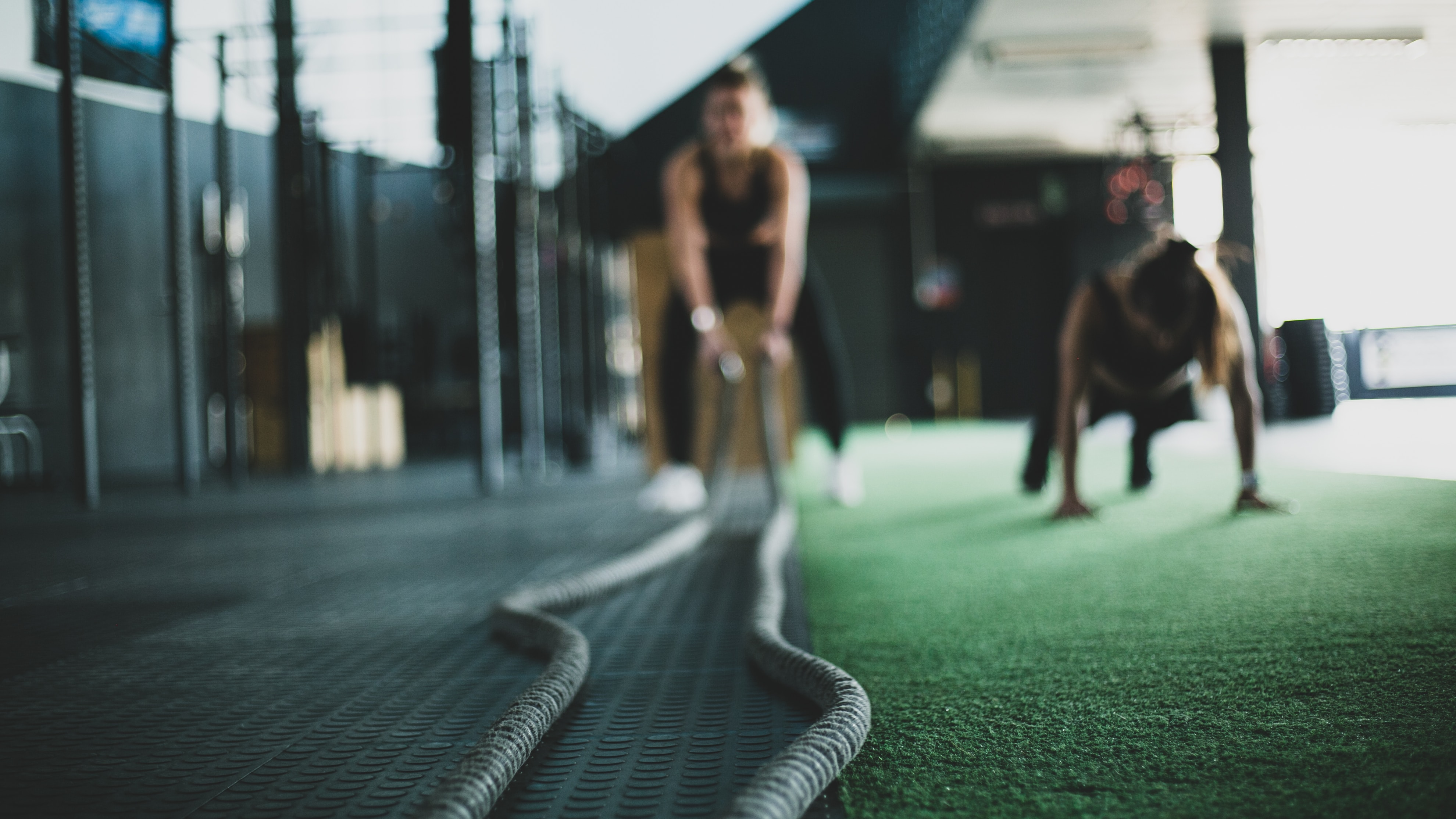 The boot camp was an explosion of information, energy, and knowledge. We had to apply for the program, so the 15 agencies part of the boot camp were Hubspot partners from all over the world with completely different experiences, as well as varied geographical and cultural contexts. That diversity allowed us to learn from one another, in addition to absorbing all of the knowledge Hubspot provided. We were lucky enough to work with Hubspot's very own Dan Tyre, the man who hosted the workshop. He is an authority on inbound sales and marketing. His energy and attitude were remarkable and contagious, even spreading throughout our virtual meetings.
The entire sales approach and how to think about it made the boot camp so impactful. We started with the very basics, where most might assume it's all about technique, methodology, and so on, but this session turned our beliefs upside down. The main message was that selling is really about helping someone. That message led to a real attitude change. The motto of the training was "always be helpful," which refers to the fact that you don't sell, but instead, help other companies grow. Instead of bombarding people with ads, calls, and emails, where we are pushing something down their throats, we want to help companies solve problems and achieve their goals.
This fundamentally changes how you plan, think about, and approach sales. With this attitude, every conversation you start should be about exploring the other person's needs, challenges, and goals. You need to understand whether their problem fits your solution because your solution is not going to be the right fit for every problem. Even if you are not quite the right fit, that doesn't mean you still can't be helpful. Helping is not always about directly helping and providing the solution for their problem. Instead, maybe you are able to refer them to a great company that can help. This pays off; people remember when someone helped them, especially if it came from a genuine place and they felt the other person was actually trying to help them.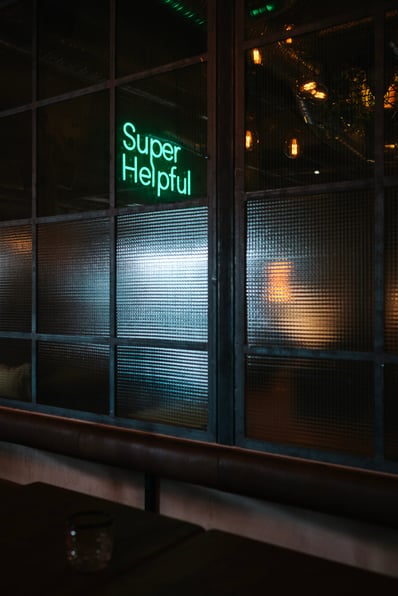 When I say "always be helpful," it is also sharing little tidbits for instance relaying two or three tips right when you approach a potential client. These can be tips they can implement or act upon immediately. If I come across a company I want to approach or someone who refers a company to me, I always check their website, blog, and social media channels to see if there is anything I can give them that they can implement themselves immediately, without giving them any additional consulting. Typically that is the case because most websites are not optimized for conversion and lead-generation. A lot of blogs, for example, don't have a call to action or links to other pieces of content, yet these can be addressed right away.
Sales ideas and philosophies have been changing and developing significantly, especially since we have moved away from physical sales to sales online. We learned sales are all about relationships. You don't sell to companies; you sell to people. You build a relationship by helping the other person. In the age of social media, you can do this by 'listening' on the relevant social channels, like LinkedIn, where people typically ask questions; you can engage with them and help. If you have done your homework and the company is the right fit, then you approach them to schedule a call, what we call a "connect call." Here you offer to help and share a few tips on how they can improve or actually solve their questions that have been posted online.
There is still a methodology here, for instance, there are several steps you can take. The path is a flow from connect call, exploratory call, and strategy-planning call, to the proposal call and deal signing. The big difference is starting from the place of wanting to help, not to sell. You have to personalize everything and not just have a list of companies where you start from the top and then just call everyone until you reach the bottom of the list. It involves different degrees of patience because this is not really about you or your timeline but about the other person. If you succeed in that, they will be your biggest ambassadors.
Another big takeaway is how to conduct a call, going from a mindset of talking and convincing to listening and understanding. Have questions prepared; be ready to engage and listen. Dan told us that success is in the pause. Whenever you ask a question, make a point, or transition from one idea to another, pause. It gives the other person the chance to react and connect. It creates a feeling of trust. We all know humans love to talk about themselves, and good questions are a key element here.

Questions can range from "What is your biggest challenge in marketing right now?" to "I saw you posted a question about this, can you tell me more?". Asking "can you tell me more" works like magic. You often gather a lot of information that way. With good questions, you are also able to uncover new needs or additional challenges that might not have been clear from the beginning. Repeat what you hear to the other person to make sure you are on the same page and ensure they feel heard.
It is so important to be patient and consistent in your approach when it comes to contacting people and following up. Make sure to give the person enough time to think things over before you contact them again, ideally at least three days. The most important thing is that the other person knows you are there to help them. Your follow-up emails can have a few more tips, links, or resources they might find useful. Make sure your outreach is also personalised; during the bootcamp we practiced making these 30-50 second long videos for the first outreach emails. This is something I already tried, and I'm very excited about the result.
Below are my four main takeaways:
Stop selling. Focus on being helpful and creating value for the customer
When you call or have a meeting, use the pause, listen, and embrace phrases like "tell me more"; remember people like talking about themselves
Even if you can't personally help, try to find a way to help them anyway by referring them to someone who might be able to assist them with their challenge
Be prepared, flexible, and patient. Just because a company is not ready at that specific moment doesn't mean they will never buy from you, they might just need a bit more time. Perhaps the timing is not right.
Finally, I was very impressed with how much Hubspot is practicing what they preach. The Hubspot community is very supportive, and Hubspot puts a lot of effort into helping us grow - and helping us in general. That was very inspiring and also underlined the lessons I learned over the course of eight weeks. I was able to build my confidence and try out different potential situations in a safe environment through roleplaying. I actually met a competitor from Helsinki through this Hubspot community. We met up after the session and had some awesome discussions. We were able to help each other in different ways and even talked about the possibility of working together, which is just a powerful example of this "helping" mentality and supporting others even when it comes to competition. In the end, we get so much further if we work together and find ways to collaborate and co-create.
If you are an agency reading this, and if you are a Hubspot agency, I highly recommend you ask your key account manager (KAM) about the Pipeline Generation Bootcamp Hubspot organizes regularly.