The misconception about the rise of automation is that robots, AI or software will take over and replace important teams like marketing and sales. Truth be told, as requirements increase and business goals are more demanding, those exact teams are in need of automation to simplify and improve their work. Automation is put in place by people FOR people to empower them to become better and enable them to focus on the human touch of their work, which no software can replace.
The business world is extremely dynamic and in constant change. The big challenge for all teams working toward the same goals is to keep their heads above the water. Implementing automation for sales and marketing teams refers to workflows and processes that take away the burden of repetitive tasks, the confusion in tracking a customer journey and the stress of lost deals. It's not just about decreasing the workload but also about increasing the power of your team and supporting sustainable growth.
One step at a time: sales automation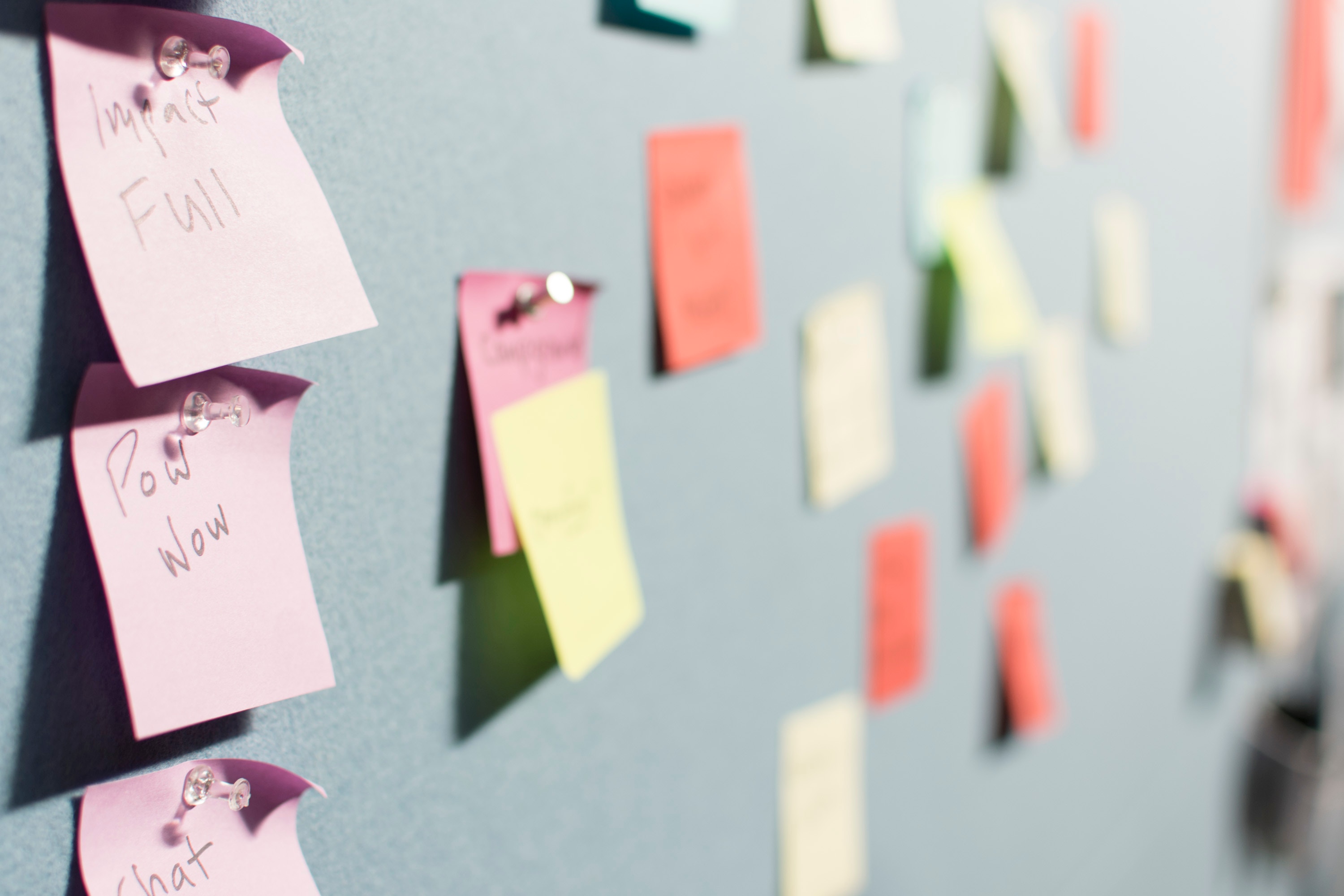 Sales automation is not just another way to improve and increase sales; it's an essential practice that will enable you to compete with much bigger businesses. Read on to discover why sales automation matters, how it can help you grow your business and what it entails.
The workflows implemented through automation are made to eliminate most of the repetitive and tedious tasks involved with sales. In doing this, these tools help improve the productivity of your team, and they increase the number of closed deals. Now your sales team can focus on other areas of sales that require attention.
Let's take a better look at where exactly sales automation fits in your business model and why it matters for each process along the way.
Sales Reporting
With the right tool, you can generate reports that allow you to gain better insight into your performance. Reports are usually compiled manually, but with these tools, you can get detailed reports automatically, without the need to waste time on data entry or to worry if your numbers are right.
One of these tools is HubSpot, which sends the sales team daily morning digests with all the sales data they need to know for the day – things like deal statuses and high-level team results. Even better, it merges both marketing and sales in the same place so these teams have an overview of the entire process and can collaborate on the same campaigns and contribute to better results.
Lead Distribution
Your sales reps often spend a lot of time on lead distribution. Leads come into the database, and they have to manually check and assign them to a specific person. However, the right tool can create filters, workflows and notifications automatically. This way you can see who is in charge of which leads, when they were last contacted and in what stage of the journey they are.
Lead Scoring
Another sales process usually done manually is lead prioritisation. As not all leads are the same, your team members need to look at each one and determine its priority.
With a good sales automation tool, a ranking list of leads is compiled automatically through a lead scoring system of sorts that you set. Once again, you only need to establish the criteria that determine what kind of lead is more important, and the program will organise them automatically according to importance.
Organisation
Another aspect of sales automation is that it facilitates organisation. Sales automation tools can assist in appointment scheduling, call logging, and much more. The team's organisation will excel, and they will be unimpeded so they can pursue other, more important matters.
Alignment
Sales and marketing teams work toward the same goal, so finding common ground on how to get there and supporting each other has to come easy.
These teams need to have a single customer view so everyone is aware of all the interactions someone had with your organization, on all channels. Having this common insight allows sales and marketing to create campaigns around common goals that target the ideal customer. Integrating CRM systems and automation tools provides easier communication between marketing and sales through a transparent overview of all the contacts, pipeline, data, reports, and dashboards.

Benefits of sales automation
After all, it's important to realize your salespeople remain irreplaceable. These tools cannot take over from them altogether – they can only assist them.
That's precisely where the importance of sales automation lies – in that it enables the sales team to automate all the repetitive tasks - to obtain all the data they need, which will improve their selling efforts to close more deals.
Increased Accuracy
Faster, More Efficient Communication
More Relevant Data
Identify the Quality Leads
Create Proposals
More Organised Files and Documents
The main benefit of automating sales is perfect accuracy. Your sales team can have a hard time keeping up with the variety of products and their prices, but a machine doesn't.
You can speed up the closing of a deal by leaving the task to the program. It will provide the data, and the salesperson can reference it immediately when communicating with clients.
As is always the case with sales, emails play a significant role. However, they are very time-consuming because the whole sales cycle requires sending emails, follow-ups, reminders, greetings, and more. When you consider all of this needs to be done with every client and that each client needs around 10 interactions to decide, it becomes evident how critical the need for assistance is.
That's where sales automation software comes in. It can automate the entire process, from start to finish, saving the sales team a lot of time that can then be utilised elsewhere. You are still in control of how you phrase the message, how you approach them and how personal you want to be. Do it smart and automated emails will not become monologues of robots.
Sales workflows are there to assist the salespeople in their tasks, and the best way it does that is by generating relevant customer statistics that the team can use to gain insight.
The information provided is always crucial in understanding the customers and their needs, subsequently enabling your team to service them in a much better way.
Why should you need to manually look for potential customers or clients when a software tool could do that for you? Your sales team can define the criteria according to which the device will separate potential prospects. The filters ensure that the salespeople always get the leads that have the highest potential of becoming paying customers.
You might think that carefully written proposals still need to be done by a human, but the reality is much different. Software can do it automatically now. What's more, it does it very well. You only need to enter the essential details, and the tool will create a personalized proposal in a few seconds. The people on the receiving end never notice the difference and will appreciate your promptitude.
No one likes to waste time creating documents, especially lengthy contracts often used with long-term clients. Thankfully, a software can do that automatically. You only need to define the terms and shape of the workflows.
What's more, it will also remind the parties when the contract is due for renewal or when it's about to expire. You've been sending and receiving hundreds of documents from your customers. All the communication is now in one place together with all the documents and it's easier to find and filter them.
Your team is thus left to make the actual sales, with all the information and help they need already provided.
Turning teamwork into dream work: marketing workflows
Now, what about the marketing team? Have you analyzed what you are actually paying your people for? Is it for social posts, writing emails, checking website visits, looking for content or thinking about what to post next? We hope not! Marketing teams are paid to be creative, build strategies, implement them, and constantly adapt them based on in-depth analysis and accurate data, all this while considering the budget and proving ROI.
It becomes a lot more challenging to innovate, create original campaigns and strategize when we are bombarded by all the outside noise. This is why marketing automation has become both a hot topic and yet a dilemma in the digital marketing industry. To embrace or not to embrace marketing automation?
When more than 60% of marketers rely on marketing automation and some 20% are looking to implement it, you get the right answer. Indeed, the numbers show that there are still those who are not ready to do it, but these are the same that will be left behind, always outrun by the competition. If you think you're one of them, you surely want to know more, especially considering that 82% of those who have used the technology have reported a good return on investment.
As digital marketing professionals, we can advise you and provide insights that will help you decide if you need marketing automation and whether or not it will be useful for your business.
A better understanding of marketing automation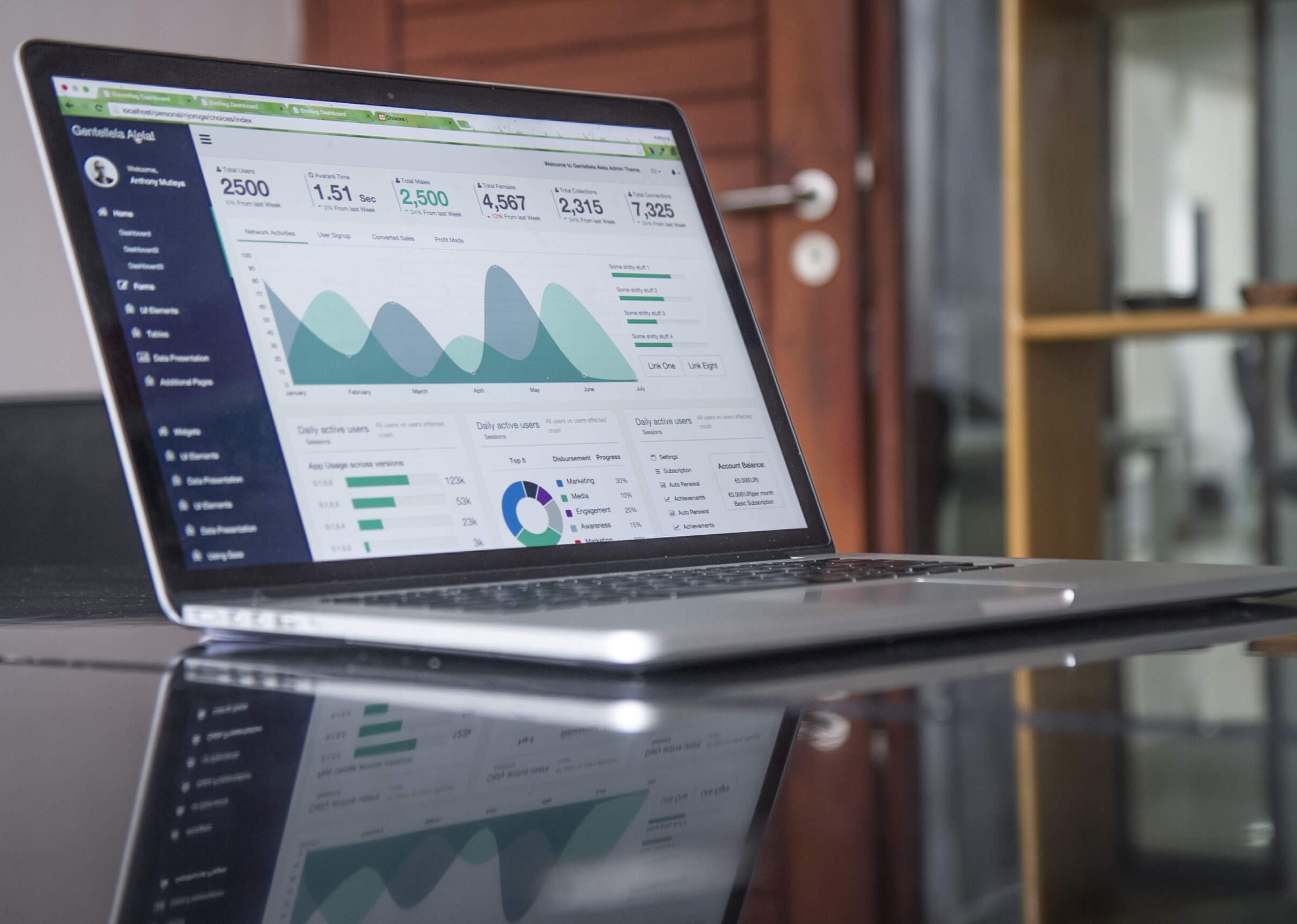 Any technology or software platform that automatically aids your marketing efforts, by managing channels and scheduling repetitive tasks, is considered marketing automation.
Many marketers have trouble increasing brand awareness and generating leads, but the businesses using marketing automation and artificial intelligence have covered this and moved on to bigger tasks.
The platforms that deal with marketing automation and consider the inbound marketing approach offer three main functions:
Email marketing
Visitor tracking
Contacts database
Whereas the technology used consists of:
Email marketing software
Website/e-commerce platform/content management system
Social media publishing tool
Landing page builder
Analytics tool
A tool for campaign management
CRM (customer relationship management) tool
Does Your Business Need It?
Digital marketing is a competitive business, and marketers are always under pressure to do more with less, which is why they continuously need to look for any tool that can help them with that.
When it comes to automating marketing processes, think of what you need and your business model. Businesses with sales in the low millions each year usually have an increase of about 10%. That's high enough for every company to take tech seriously.
How to Implement Marketing Automation
Start by analysing your needs. Which tasks are repetitive, taking too much time or stopping team members from creating something new or strategising? After this, compile the requirements for the marketing automation tool, what you would like the tool to accomplish. Then based on these requirements, you'll know which device is useful to you specifically. You won't end up paying too much for features you don't need.
What's more, you need to have a team that can implement the technology, or you can hire outside help that will provide the training or do it for you. With everything set up, you'll know which tool will be most useful for your business. One of the most used all-in-one marketing automation tools is HubSpot, and the biggest advantage is that it can bring sales and marketing automation together in one place. There are, of course, other tools to consider like Pardot, Marketo, Demandforce, Oracle Eloqua, Act-On, Yodle, and several more to choose from.
Benefits of marketing automation
If you're not sure you need it, know that if you want to improve lead generation, sales performance, overall inbound marketing, and save time, then marketing automation is something that will be quite beneficial for your business. So what are the other benefits of marketing automation?
Smaller Staff Costs
Better Customer Retention
Ability to Test and Optimise
Target Audience Over Many Channels
Efficient Mass Targeting
Schedule and Manage Social Media Campaigns
Time-Saving
With the proper help, you can implement the right automation software in the way best, suited to your business needs, which will result in one person being able to do the job of many.
A lot of your marketing campaigns and lead nurturing will run on autopilot, meaning you won't need an entire marketing and sales department. As only one person is required to do the work, you will save a lot of money that would otherwise go to waste.
Customer retention is one of the leading ways of increasing profits because increasing customer retention rates by just 5% can increase profits by 25%.
By automating your customer retention programs, you can achieve an increase in profit. These could be triggered by an abandoned shopping cart or after a period of inactivity on your site. Combine that with well-timed and carefully compiled messages, and you can get many customers to re-engage with your service.
Marketing automation helps businesses run better. It also is valuable for your team, as they can see which messages resonate with a specific type of target audience. Furthermore, they will know when, where and how to send the messages for optimal results. The team is thus able to keep on testing and optimising messages, their executions, and more.
Marketing automation allows you to reach customers in a personalised way on many different channels, both online and offline. The right software tools offer multi-channel targeting, and with them, you can use email, text message, social media, phone calls, and postcard targeting.
One of the basics of marketing is to make your offer or product relevant to the specific customer. In turn, it will result in the customer being more likely to spend money on your service. Marketing automation offers precisely that, but also the opportunity to reach vast numbers of leads with completely personalised messages, all in an automated way. Almost every marketing automation software will enable you to manage all of your social media campaigns in one dashboard, making the whole job a lot easier.
It offers superior organisation, and the tools also allow you to schedule all of the posts for all of your campaigns. Scheduling exists outside of these tools, but only with marketing automation tools can you easily schedule different posts for diverse audiences. Even more, you will have the results of your campaign in the same place so tracking the results and reporting them becomes way easier and faster.
Marketing automation naturally enables you to stop wasting time on many repetitive tasks. Inherently, it means that one of the main benefits of automation is that it saves a lot of time on a lot of different things. You will save time on social media campaign creation and management, lead generation, nurturing and conversion, and much more.
There are many more benefits of marketing automation, which can vary depending on your business' profile and goals, but these are the main ones that will interest most of you as they have the maximum impact on your business and earnings.

Conclusion
Automation is undoubtedly worthwhile as it does have a positive return on investment. However, as you have already seen, its usefulness to you depends on what you need, your business model, and how well-trained your team is. Knowing how to implement it and where to start also makes a big difference so make sure to ask for help when needed.
In the end, it's important to realise that your teams remain irreplaceable. These tools cannot take over for them altogether – they can only assist them.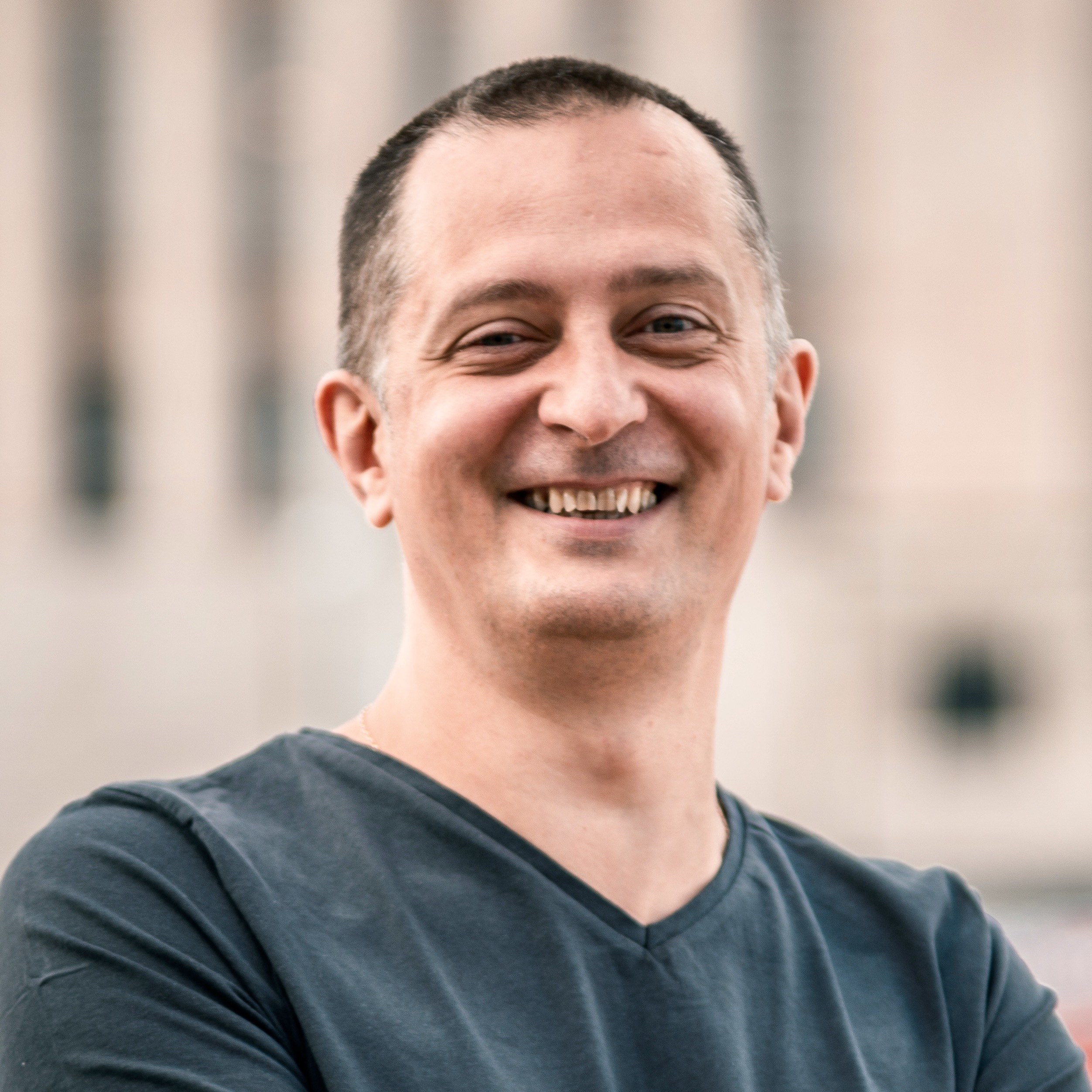 Constantin Buda
As the Growth Strategist and CEO of Vidalico Digital he works with B2B and B2C companies, helping them translate complex, high-tech information into marketing stories that drive sales.