As a business owner in the digital age, you are looking to increase traffic to your site, find new leads, convert them into customers and ultimately grow your business. Sounds easy, but in reality making your voice heard in the over-saturated World Wide Web requires effort and knowledge. This is where inbound marketing trumps outbound campaigns. Creating your own inbound marketing strategy doesn't negate the outbound one; instead it simply complements it. It all starts with research because knowing your business, your industry and your customers can put you ahead of the competition.
What's the difference between the two and what does it take to succeed and grow your business online? Read along for a comprehensive list of inbound tactics.
Inbound vs. Outbound Marketing
Outbound marketing methods, such as TV and radio ads, billboards, cold emailing, and calling, work by pushing a message out to an audience, hoping that some will eventually make a purchase.
Inbound marketing, on the other hand, takes the exact opposite approach. Instead of relying on sales pitches, inbound focuses on the creation of valuable content that addresses the buyer's needs in each stage of the buyer's journey.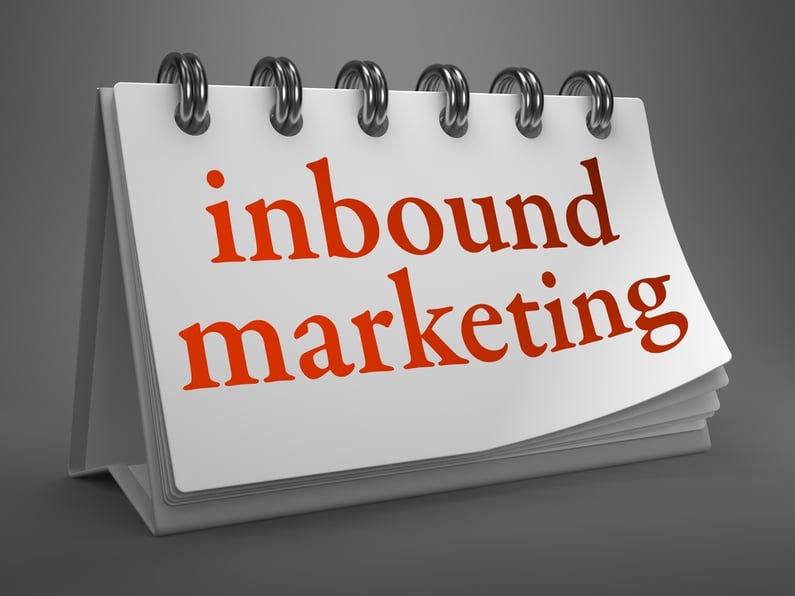 With inbound marketing, your aim is to draw prospects to your products and services by utilizing content marketing, search engine optimization (SEO), social media marketing, blogs, etc. and it all starts with your buyer's persona. By understanding your audience's pain points and needs, you can create content that can address those needs. Over time, people will begin looking at your brand as a trusted authority and a thought leader in the industry.
The Buyer's Journey
The inbound marketing strategy follows the buyer's journey, which is comprised of three stages: awareness, consideration, and decision. Ideally, you should have specific content and tactics for each of these stages to guide your visitors through their journey and eventually convert them into customers.
During the awareness stage, the customer becomes aware that he or she has a problem.

During the consideration stage, the customer defines that problem and begins researching the available options to solve it.

Finally, during the decision stage, they choose a viable solution and make the purchase.
When it comes to inbound marketing, each of these three stages has its set of tools to help guide the prospect through their buyer's journey, so they can make a purchase that matters to them.

All three stages are equally important and deserve your attention. However, it is during the awareness stage that you will attract visitors to your website so that they become aware of your existence and will consider you when they finally decide to make the purchase.
With that said, here are four ways to attract more visitors to your website.
Blogging
During the awareness stage, people start realising they have a problem and begin asking questions about it. It is during that time when they will start to conduct online research to address that problem.
This provides an excellent opportunity for you to share information in the form of blog posts and other pieces of relevant content to help solve their problem. If they find the content useful, they will consider your brand and will see you as a frontrunner during the following stages of the buyer's journey.
SEO and Keywords
SEO or search engine optimization is focused on increasing the visibility of your website on search engines. When we talk about SEO we refer to keyword research, accessible URLs, search engine result pages (SERP) investigation, title tags, and meta descriptions.
Keywords play a crucial part in potential visitors discovering your blog posts in the first place. Search engines use these keywords to determine which entries they will display on their search results pages when someone types in a query.
Think of these keywords as the customer's pain point, as well as the central point of your products and services, product features, or frequently asked questions. Use them in the blog title, meta description, and throughout the content.
Social Media
Social media plays a double role: engaging with your audience and attracting them to your brand / website. It also serves as a distribution channel for your blog posts.
Producing relevant and high-quality content increases the likelihood of receiving a higher number of likes and shares. This in turn elevates your brand's reputation and the number of website visitors. By keeping an eye on the conversations, you can also garner additional keyword suggestions.
Pay-Per-Clicks (PPCs)
PPCs are a form of Internet marketing where advertisers pay a certain fee every time someone clicks on one of their ads. PPCs are a way to buy visits to your website rather than waiting for those visits to happen organically or through social media. PPCs are not limited to search engines such as Google and Bing. This tactic extends to social media as well. You can promote a social post and pay for the number of clicks. Create several variations of the same ad/post you plan to promote and over time you will find what works and what does not.
Convert Website Visitors Into Leads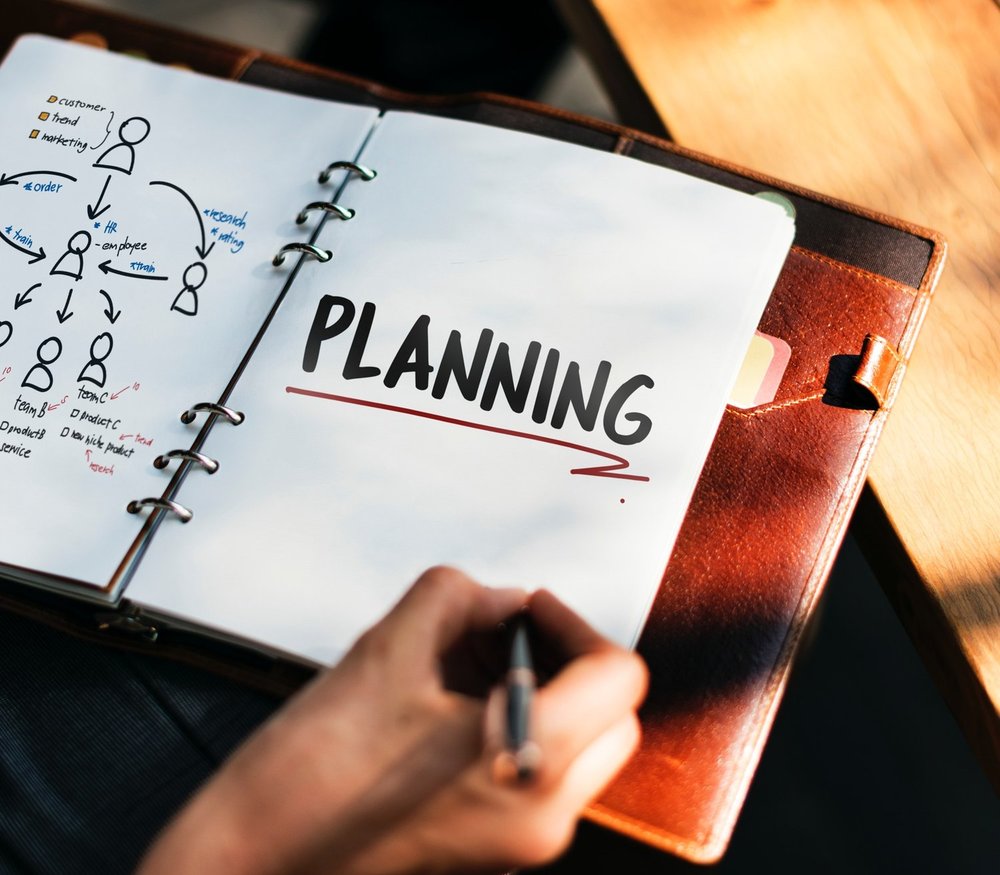 Once everything is put in order, and you begin to see a steady stream of visitors coming in, it's time to convert them into leads. To be considered a lead, a visitor needs to show some interest in your products and services. A website visitor becomes a lead once he or she expressed interest in one of your offers or subscribed to receive information about your products/services.

Typically visitors become leads by responding to an offer that asks for their information in return for content such as white papers, ebooks, guides, checklists, etc. The amount of information you ask from a visitor should be equal to the value of the content/offer you are giving in exchange. For example, it would be deemed reasonable to ask for someone's name and business email address if the person wants to download a one-page marketing checklist. However, for a 10-plus page ebook/industry report, you can request much more than the basics. You can even ask questions to better understand the visitor's interest in your content, such as company size, role within the company (this will give you information if the person is a decision-maker or not), etc. The more information you gather, the better you qualify the lead for your sales and marketing team to follow up.
Here are some of the most common conversion tools.
Calls to Action (CTAs)
In many cases, people don't usually land on your website unless they've been there before or clicked on the CTA. This can take the form of links or buttons and will encourage your visitors to take a particular action, be it to download an ebook or white paper, join an email list, or sign up for an event. It's crucial that these CTAs are enticing and emphasize the benefits of taking that action. Play with several variations of the same CTA to see what gets you the best performance.
Landing Pages
The landing page is where visitors end up after clicking on one of your CTAs. On this page, they are presented with an offer and how it will benefit them. Design the landing page with a focus on the offer and the action you want them to perform. Keep the unnecessary information such as other products/services or company history away.
The landing page should also contain a form to collect the visitor's contact details, as well as provide social sharing buttons for promotion. Once the visitor has filled in the form to get the offer, a thank you page should automatically appear to fulfill the promise and deliver the offer. On this last page, you can place links to your home page, your blog, or other similar offers.
Forms
The forms are where the transaction takes place. The visitor will provide you with the requested information while you will give them the promised offer in return. However, it is important to remember these forms can be added wherever you deem appropriate and necessary, not just on the landing page. Forms are a great way to capture contact details and other information from website visitors and potential prospects.
Chatbots
Chatbots are a leading trend in the world of marketing. Think of a chatbot as a virtual sales/marketing/support representative that helps your visitors find out if your product or service can help them. They can improve user engagement, convert a higher percentage of your web traffic, and save you a lot of time in the process.
Did I mention Chatbots are great for lead generation? Yes, they are increasingly contributing to the lead generation machine. Set up correctly, chatbots can work very well in customer support and customer education. They are smart, responsive, and here to stay. Make sure you get on the "bot wagon" and start experimenting. The more creative you get with your chatbots, the more engagement you will get.
Leads Become Customers
Converting leads into customers is the last step in quantifying your online success. The total number of generated leads will not quantify into anything as long as those leads are not converted into paying customers. You will need to nurture these leads throughout the entire process.

Not all of your leads will end up making a purchase, however, as only about 21 percent will ever do so. You may not give them enough attention, and soon they will forget you even exist. Companies that excel at lead nurturing see, on average, 50 percent more sales-ready leads at 33 percent lower cost. Besides, adequately nurtured leads will make a 47 percent larger purchase than those who haven't seen any nurturing whatsoever.
Lead Nurturing Strategies
Each of your prospects should be nurtured based on their interests, pages visited, and other such elements. An excellent nurturing campaign should personalize the conversation based on these factors to remain relevant and turn as many leads into customers as fast as possible or move them closer to making a buying decision.
It is with an active and automated lead nurturing campaign that you can provide your prospects with the necessary and useful content that will incentivize them to make a purchase. It is also during this decision stage that your sales department needs to have the authority to make the transition.
Customer Relationship Management (CRM) - Use CRM software to manage this process. You can segment your contacts into various lists and create relevant campaigns to target those contacts.

Lead Scoring - Scoring your leads is a useful way to handle growth within your company. Even though it is great to nurture every one of your leads, as your business grows, some leads may be more important than others. In other words, not all of your leads can be considered as qualified, meaning that not all of them may be in a position or authority to make a purchase. You can score your leads based on several factors such as job title, industry type, company size, number of pages visited on your website, various offers downloaded, etc. Use these criteria to determine which leads are the most qualified and which deserve the majority of your attention.

Email Marketing - Email makes the perfect venue to nurture leads. Send them timely, personalized, and helpful emails to keep them up-to-date on your products and remind them of the benefits.
7 Things to Remember
Inbound marketing will not fully replace outbound marketing. Its purpose is to enhance and add to it. By taking a different approach, leads and customers will not be bombarded with so many ads on a daily basis. Instead, they are provided with valuable information that they can use in their daily lives.


Inbound marketing is also there to reduce the effects of a phenomenon known as

ad fatigue

. On average, a person is exposed to anywhere between

4,000 and 10,000 ads per day

, which makes them grow tired and immune to seeing the same ads over and over again.


From a

statistical standpoint

, inbound marketing is 62 percent cheaper than traditional marketing and generates three times as many leads. Likewise, inbound marketing can result in a six-time increase in conversion rates.


Attracting visitors to your website is a vital first step in a successful inbound marketing strategy. If people do not visit your site, there is little chance that they will know of your existence, let alone make a purchase.


Converting website visitors into leads is an essential step in guiding customers through their buyer's journey. It never hurts to tell your visitors where to click to reach their destination, so, do not hesitate to do so.


The last stage of the buyer's journey is the most delicate. If you find that too many qualified leads

are failing to make a purchase

, you may need to put more effort into your lead nurturing activities.


Lastly, remember this is a journey and not a race. Things take time to get desired results regardless of the level of automation you achieved with your inbound marketing strategy, tools, and tactics.
Not sure if Inbound marketing is for your business? Book a no-obligation call and find out how you can grow your business with inbound marketing.



---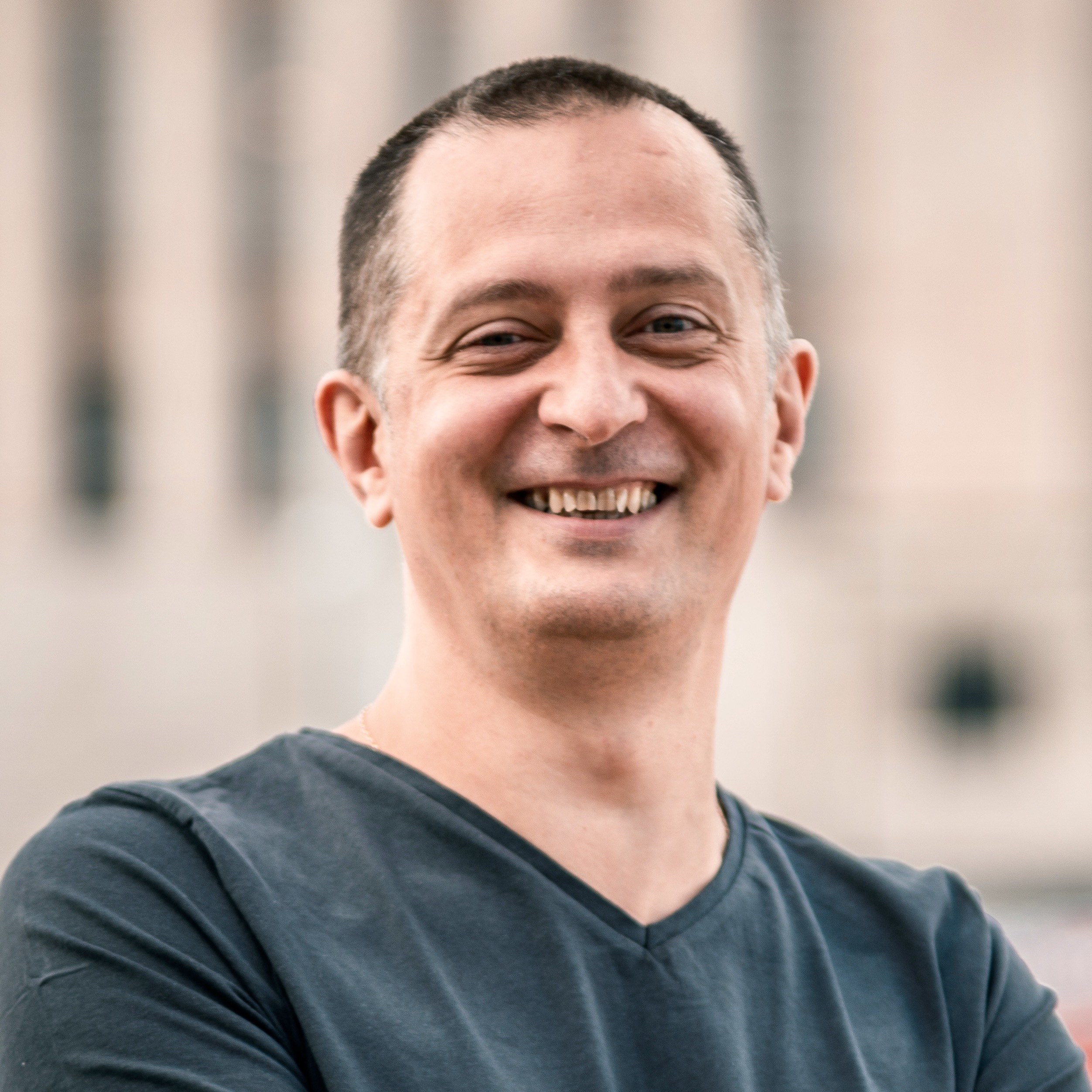 Constantin Buda
As the Growth Strategist and CEO of Vidalico Digital he works with B2B and B2C companies, helping them translate complex, high-tech information into marketing stories that drive sales.